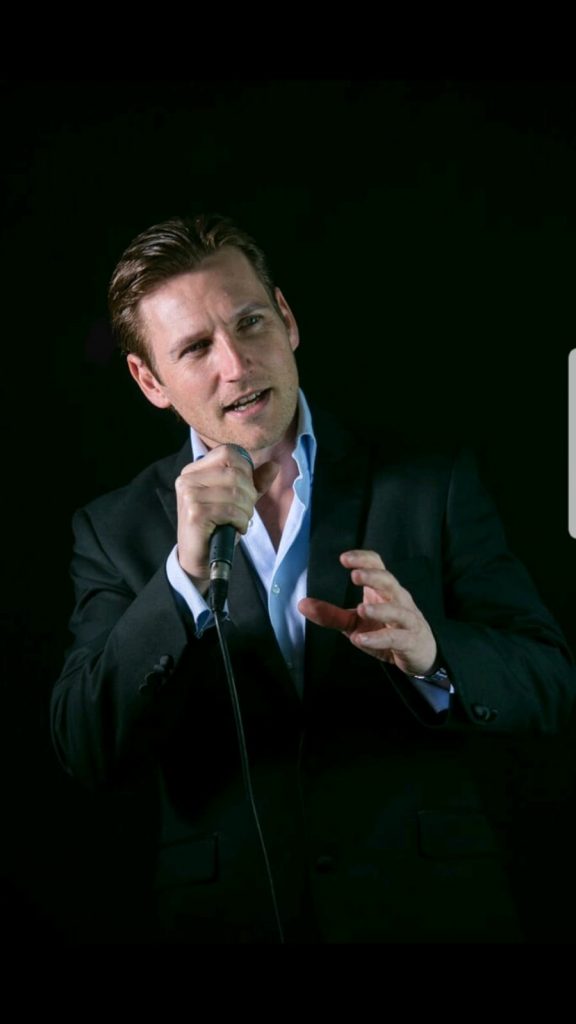 He may be well known as 'one of the 100' judges on the TV talent show All Together Now, which aired on BBC1 this Spring, but now singing coach, Georg Tormann, will be taking to the stage himself at our Big Band Fever concert in Bromley's outdoor amphitheatre on Sunday 21st July 2019.
Georg has performed world widely in musical theatre, cabaret, opera and jazz, touring the U.S.A and the UK frequently, but he was born to sing swing and is always in demand for his tribute to the songs of Michael Buble and Rat Pack classics.
Georg is no stranger to performing at big band concerts, having sung alongside Pete Sinclair and his own Crystal Big Band orchestra collective for many years.
However this year, Georg is delighted to be accompanied by the outstanding Vince Dunn Orchestra at this unforgettable night of entertainment in the Churchill Theatre Gardens.
Big Band Fever
Sunday 21st July 2019