World renowned drummer, Vince Dunn, will be bringing his fabulous Orchestra to our Big Band Fever stage, presenting a wonderful evening of big band swing featuring Pete Sinclair and Georg Tormann, plus our special female vocalist, Emma Hatton.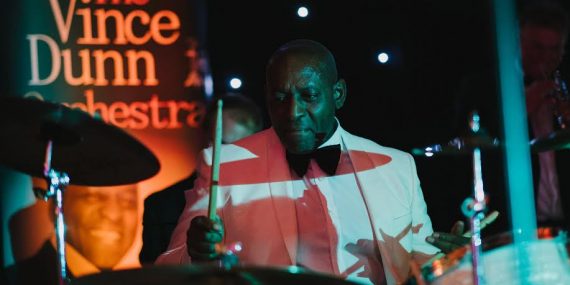 Vince Dunn leads a new and exciting Orchestra that performs an eclectic mix of Jazz, Latin, Funk and Classic Big Band Swing, featuring the very best vocal talent around.
Vince has been performing for over 30 years with a wide and eclectic mix of artists including Pharrell Williams, Madonna, Kylie Minogue,The Funk Masters, Mel Gaynor (Simple Minds) and Jack Pack (Britain's got talent finalists) to name but a few.